The Lebanese Women Democratic Gathering - RDFL - About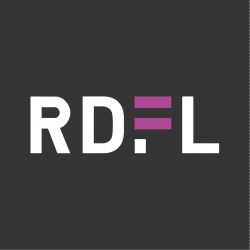 The Lebanese Women Democratic Gathering - RDFL
Shekralla Building, Ground Flood.
Medawar Street
Adlieh - Junction Furn Chebbak Street Medawar - Dahdah Bldg.(Named Romeo & Juliette) Behind the Ministry of Industry – 1st floor Same building Teacher's syndicate P.O.Box: 116/5460- Muse/ Beirut - Lebanon
Beirut
,
Beirut
Lebanon
Beirut LB
المناصرة والتوعية
الديمقراطية والحقوق المدنية
حقوق الإنسان والحماية
القانون والشؤون القانونية
حالة وقضايا النساء
Purpose:
The Lebanese Democratic Women's Gathering- RDFL is a secular non-governmental women organization which works with the democratic forces and represents a part of the advocacy secular democratic women's movement, on the basis of international pacts and treaties, as well as the Universal Declaration of Human Rights and the Universal Declaration on the Elimination of Violence Against Women, in order to promote women's status and participation and empower them, aiming at achieving full equality between both sexes.
Adlieh - Junction Furn Chebbak Street Medawar - Dahdah Bldg.(Named Romeo & Juliette) Behind the Ministry of Industry – 1st floor Same building Teacher's syndicate P.O.Box: 116/5460- Muse/ Beirut - Lebanon
Head of Communications/ Board Member
Contact person's phone number
:
البريد الالكتروني للشخص المسؤول
: