The Journal:
The journal section gathers contributions for and about civil society in Lebanon. It features research commissioned by Lebanon Support, published on our knowledge platform CSKC.
Published on: August, 2016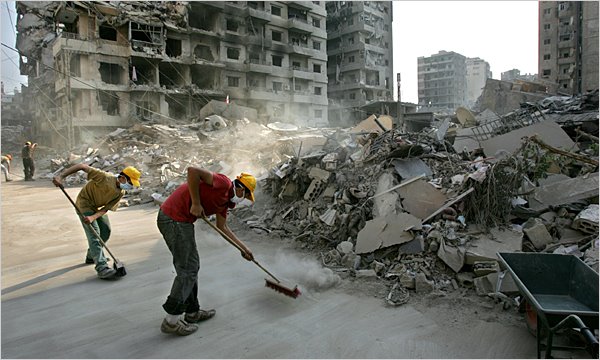 Civil society library:
The civil society library gathers a wide range of resources from and for the civil society organizations in Lebanon. The resources are categorized by topic, date, organization and type.
Projects Section
The Projects section provides registered organizations and professionals with the opportunity to list their projects and related activities, this section is basically a repository of civil society interventions in Lebanon, it allows civil society organizations to be aware of current actions and minimizes duplications and enhances effectiveness and coordination
The Newswire
The newswire is a news service from and for civil society in Lebanon. It aggregates news about events, press releases, workshops and trainings, as well as other information.
Date & Time:
Thursday, October 26, 2017 - 10:00
Lebanon Support cordially invites to a workshop under its Civil Society Incubator programme: Money Matters: NGO Financial Management, Developing Operating and Cash Budgets At the core of...
Date & Time:
Tuesday, October 31, 2017 - 18:00
The Lebanese American University Continuing Education Program (LAU CEP) will offer "Fundraising Planning & Development" Training with Dr. Imad Salamy The program schedule every Tuesday and...
Posted on: Wednesday, September 13, 2017 - 15:36
UNDP Lebanon has launched e-Tendering in September 2017, which effectively means that gradually paper based submissions of bidding documents will be phased out and UNDP Lebanon will use in future...
Posted on: Wednesday, August 30, 2017 - 15:59
For the first time in Tripoli, the Friedrich Naumann Foundation for Freedom (FNF), in partnership with Arab Arcade and Shift, organized an unparalleled weekend of game development for 30 young men...
Job search
The job vacancies section lists up to date job opportunities from civil society organizations in Lebanon.The section is updated by the organizations themselves, and covers a wide variety of sectors in the humanitarian, development and recovery fields.
Calls & funding opportunities
This section provides listings of call for proposals and tenders, in addition of competitions posted from civil society organizations, donors, UN agencies and government agencies.
LEBANON SUPPORT COPYRIGHT (C) 2017
daleel-madani.org is developed and designed by Lebanon Support