The Journal:
The journal section gathers contributions for and about civil society in Lebanon. It features research commissioned by Lebanon Support, published on our knowledge platform CSKC.
Published on: August, 2016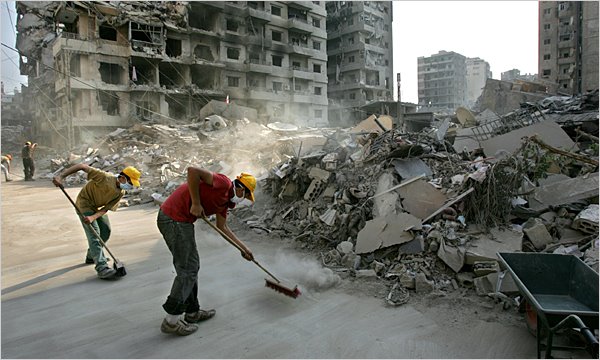 Civil society library:
The civil society library gathers a wide range of resources from and for the civil society organizations in Lebanon. The resources are categorized by topic, date, organization and type.
Projects Section
The Projects section provides registered organizations and professionals with the opportunity to list their projects and related activities, this section is basically a repository of civil society interventions in Lebanon, it allows civil society organizations to be aware of current actions and minimizes duplications and enhances effectiveness and coordination
Subscribe to our mailing list
Daleel Madani's Mailing list is a notification only mailing list, through it you will get updates on important news, resources, and events related to civil society work in Lebanon. Moreover you will be notified about new services that are introduced to the portal.
To subscribe to our mailing list please click here
The Newswire
The newswire is a news service from and for civil society in Lebanon. It aggregates news about events, press releases, workshops and trainings, as well as other information.
Date & Time:
Friday, March 3, 2017 - 10:30
As part of its capacity building department and in partnership with Lebanon Humanitarian Fund - UNOCHA, the MENA organization for Services, Advocacy, Integration and Capacity Building, MOSAIC is...
Date & Time:
Friday, March 10, 2017 - 09:00
احفظوا التاريخ! المؤتمر الثالث للمجلس العربي للعلوم الاجتماعية | 10-12 آذار/مارس 2017 | بيروت يسر المجلس العربي للعلوم الاجتماعية الإعلان عن عقد مؤتمره...
Posted on: Thursday, January 5, 2017 - 15:23
Scholarships will be granted by Near East University to all Postgraduate Programs for 2016-2017 Academic Year (Spring Semester) 100%, 75%, 50%, 30% and 25% scholarships will be given in all Masters (...
Posted on: Thursday, December 1, 2016 - 14:34
رسالة مفتوحة موجّهة إلى فخامة رئيس الجمهورية اللبنانية الجنرال ميشال عون بيروت، في 1 كانون الأوّل 2016 - إن المركز اللبناني لحقوق الإنسان يناشد الجنرال ميشال عون لاتخاذ...
Job search
The job vacancies section lists up to date job opportunities from civil society organizations in Lebanon.The section is updated by the organizations themselves, and covers a wide variety of sectors in the humanitarian, development and recovery fields.
Calls & funding opportunities
This section provides listings of call for proposals and tenders, in addition of competitions posted from civil society organizations, donors, UN agencies and government agencies.
LEBANON SUPPORT COPYRIGHT (C) 2017
daleel-madani.org is developed and designed by Lebanon Support