The Journal:
The journal section gathers contributions for and about civil society in Lebanon. It features research commissioned by Lebanon Support, published on our knowledge platform CSKC.
Published on: August, 2016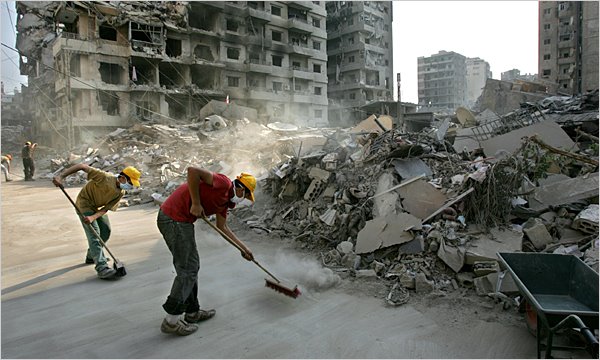 Civil society library:
The civil society library gathers a wide range of resources from and for the civil society organizations in Lebanon. The resources are categorized by topic, date, organization and type.
Projects Section
The Projects section provides registered organizations and professionals with the opportunity to list their projects and related activities, this section is basically a repository of civil society interventions in Lebanon, it allows civil society organizations to be aware of current actions and minimizes duplications and enhances effectiveness and coordination
The Newswire
The newswire is a news service from and for civil society in Lebanon. It aggregates news about events, press releases, workshops and trainings, as well as other information.
Date & Time:
Wednesday, August 30, 2017 - 19:00
"Tens of Thousands" is an exhibition curated by Amnesty International's Beirut Regional Office marking the International Day of the Disappeared on 30 August. This exhibition aims to shed...
Date & Time:
Tuesday, October 3, 2017 - 18:00
The Lebanese American University Continue Education Program (LAU CEP) announce the offering of "Capacity Building Program for Non-Profits" For further details contact us at 00961 1 786456 / Ext...
Posted on: Saturday, April 29, 2017 - 18:18
Under the Patronage of His Excellency the Prime Minister of Lebanon Mr. Saad Al-Hariri The Union of Relief and Development Associations (URDA) shall hold its 5th Annual Conference for the first time...
Posted on: Wednesday, March 29, 2017 - 11:52
Today (March 29, 2017) INARA is happy to announce that they have been awarded over $500,000 as part of their partnership with UNICEF in Lebanon. The funding has been provided by the US Fund...
Job search
The job vacancies section lists up to date job opportunities from civil society organizations in Lebanon.The section is updated by the organizations themselves, and covers a wide variety of sectors in the humanitarian, development and recovery fields.
Calls & funding opportunities
This section provides listings of call for proposals and tenders, in addition of competitions posted from civil society organizations, donors, UN agencies and government agencies.
Subscribe to our mailing list
Daleel Madani's Mailing list is a notification only mailing list, through it you will get updates on important news, resources, and events related to civil society work in Lebanon. Moreover you will be notified about new services that are introduced to the portal.
To subscribe to our mailing list please click here
Latest updated organizations
LEBANON SUPPORT COPYRIGHT (C) 2017
daleel-madani.org is developed and designed by Lebanon Support